About us
Entrepôt Du Nord Cold Storage was established in 1995, however our roots in freezer warehousing date back to 1986. The original building was once a slaughterhouse with a few freezers, we began operating in these freezers and eventually converted the entire building into a cold storage.
After three major expansions, we have become the largest privately owned cold storage in Quebec.
Featured services
At Entrepôt du Nord we always want to give the best service available to our customers, please find below our current featured services.
Export services
Import services
Trichina treatment services
Get in touch

Cold storage services
Our facility handles all frozen food products: Bakery items, dairy products, meat products, vegetables and packaged goods.
Multiple temperature rooms are available from +4C to -30C. All room temperatures are monitored electronically with alarm relays.
Get in touch
Export services
Entrepôt du Nord is specialized in offering Trichina treatment for pork products. This is our area of expertise and our cold storage has the largest capability in comparison to our competition.
Get in touch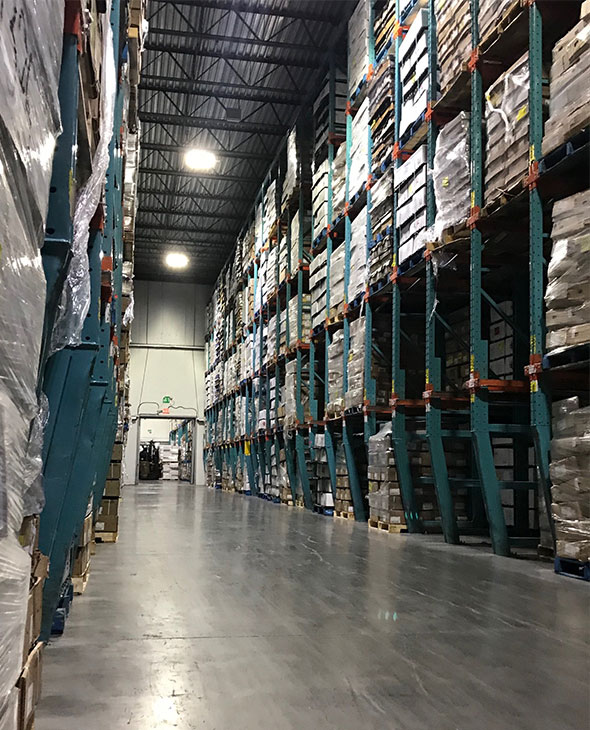 Export services
Container handling
Export documentation
Stamping
Labeling
Printing
Get in touch




Import services
Bonded services
Container handling
Bar code scanning
Sorting
C.F.I.A reinspection services
Get in touch




Other services
Blast freezing and room freezing
Product tempering
Cross docking
Inventory management system
Get in touch


Capacity
After several expansions during the past 10 years we have tripled our storage capacity to over 28,000 pallets.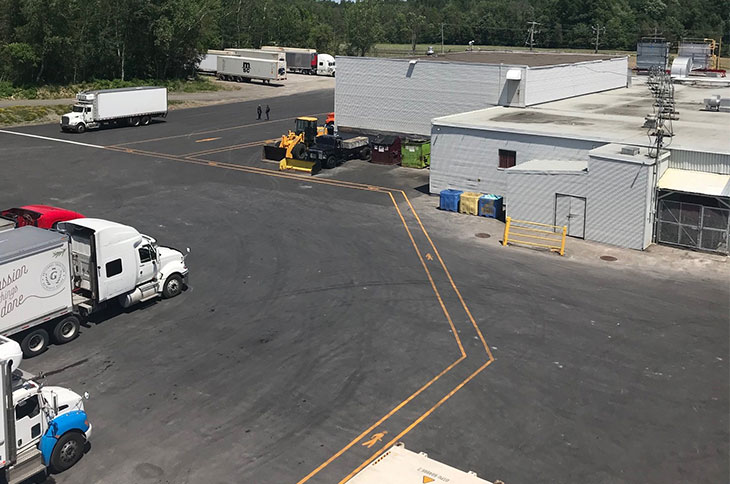 Our Facility
Entrepôt du Nord Cold Storage is located on the north side of the Montreal Island and we are minutes away from 5 major highways.
These 5 major infrastructures (highways 440, 25, 640, 15, 13) facilitate logistics around or through the city of Montreal. High traffic areas can be avoided through alternative routing without delaying deliveries.
Get in touch